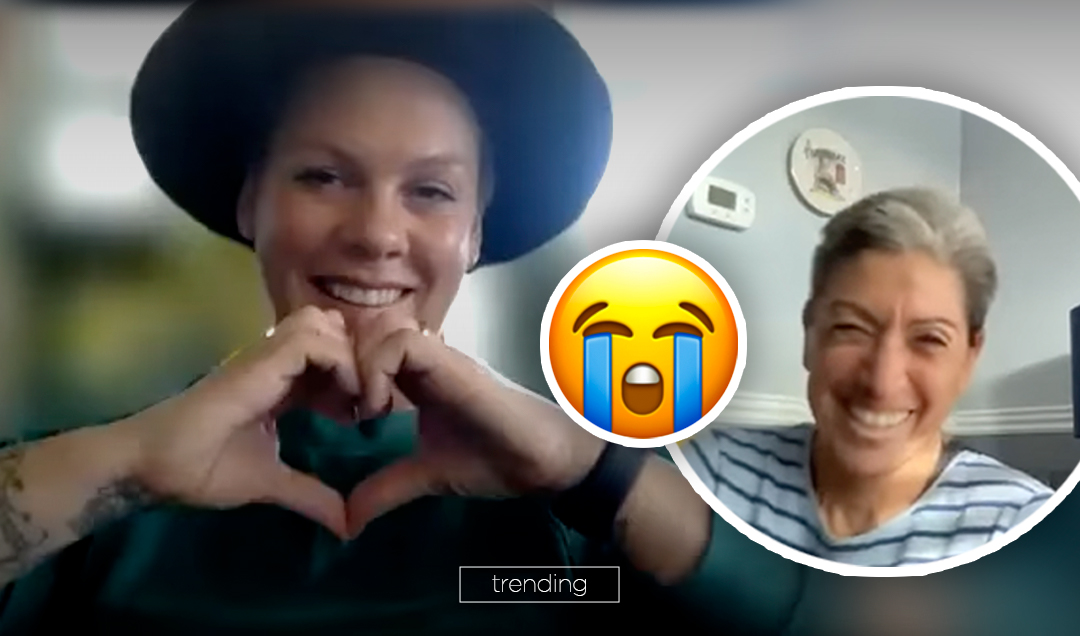 Grab the tissues, Pink's tugged on our heart strings again by helping a terminally ill fan tick something off her bucket list.
An elite runner and triathlete - and HUGE Pink fan - Diane Berberian is tragically living her final days in hospice care after losing her battle to cancer.
At 63-years-old, the Philadelphia local is a true inspiration after facing her battle with bone cancer with fearlessness and humility.
Tragically, the cancer spread to Diane's liver over twelve months ago and she was told she only had one month left to live.
She has been using every day since to tick something off her bucket-list, including throwing the first pitch at Fenway Park, running the Philadelphia Marathon and dropping the puck at a Philadeliphia Flyers game. Now, she can tick off meeting with her celebrity idol, Pink!
The two connected over a thirty minute video call, whereby Diane showed Pink her tattoos, Pink sang 'We Are The Champions', and the two bonded over Philadelphia snacks and treats.
Diane posted a snippet of the chat to her Facebook page with the caption, 'THANK YOU TO EVERYONE WHO TOOK THE TIME TO TRY AND MAKE CONNECTIONS... OUR DREAM CAME TRUE!!!!!'.
Despite the dire situation that Diane is in, she spent most of her precious time with Pink encouraging the artist.
'Don't give up! Don't stop doing what you're doing!', she said.
Pink replied, 'Okay, I won't.'
Naturally, the admiration was reciprocated by the singer for Diane.
'You have a kind of bravery that I don't understand. You're bringing comfort to other people while you're walking. You're walking through this,' Pink told Berberian during the call.
Speaking to NBC News, Pink shared that she was truly honoured to meet Diane.
'I admire that she is a woman who seeks her truth; she's strong, she's bold and that's who Philly girls are,' she said.
Image: Diane Berberian / Facebook