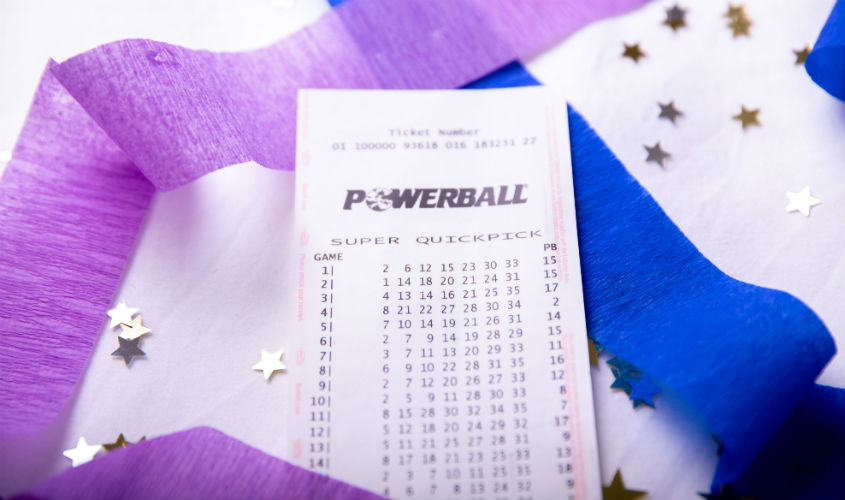 Image Supplied
Thursday's record-breaking $150 million Powerball jackpot has been won by three division one winning entries, two from Queensland and one from New South Wales.
The three division one winning entries were the only division one winners nationally in Powerball draw 1218 on Thursday 19 September 2019, each taking home a division one prize of $50 million.

The identities of the two Queensland multi-millionaires remain a mystery as both entries were not registered to a player card, which means lottery officials have no way of reaching out to the winners.

The identity of the New South Wales division one winner also currently remains a mystery, as lottery officials have so far been unable to get hold of the online player.

The Lott spokesperson Bronwyn Spencer said she was eagerly waiting for the country's three newest multi-millionaires to check their tickets and make contact to start the process of claiming their prize.

"We are thrilled to see three division one winning entries share this record-breaking jackpot tonight," she said.

"Of course we were hoping to reach out to these winners tonight to break the incredible news but unfortunately the two Queensland division one winning entries are unregistered and so far we have been unable to get in touch with the New South Wales online winner.

"These three players have become overnight mid-week multi-millionaires but possibly don't know it yet.

"Just imagine how $50 million might change their life and the lives of their closest family and friends. We can't wait for them to discover this incredible news!

"There are 50 million reasons why all Queensland players and New South Wales online players who had an entry into tonight's draw should check their tickets.

"If you discover you're holding one of the division one winning entries, hold on tight to that ticket and phone 131 868 as soon as possible so that we can start the prize claim process!"

In addition to the three $50 million division one winners, there were 4,648,104 winners across divisions two to nine in tonight's Powerball draw who collectively took home more than $81.87 million.

In the 12 months to 30 June 2019, 10 Powerball division one winners across Australia pocketed more than $398.5 million in prize money.

During this time, the biggest individual Powerball prize was $107,575,649.08, which was won by a Sydney healthcare worker on 17 January 2019. Her windfall set a new record for Australia's biggest individual lottery winner.

The winning numbers in Powerball's $150 million draw on Thursday 19 September were 26, 4, 17, 5, 18, 8 and 31. The all-important Powerball number was 9.

Across Australia, there were three division one winning entries in Powerball draw 1218 – two entries from Queensland and one entry from New South Wales.

The Lott's division one winning tally has now reached 266 so far this calendar year.

There are more chances to win big with Tuesday's Oz Lotto offering $15 million while next Thursday's Powerball has $3 million up for grabs.

Tonight's Set for Life draw offers players the chance to win $20,000 a month for 20 years - that's $20K on Replay! Set for Life is the only game that allows you to play your numbers across seven consecutive daily draws - meaning you have the chance to win $20K on Replay every day of the week.

The Lucky Lotteries Mega Jackpot prize is now $1.96 million for draw 1452, while the Lucky Lotteries Super Jackpot is now $4.40 million for draw 10315.

Tickets can be purchased at any licenced lottery outlet, online from thelott.com or via the Lott mobile app.

The home of Australia's Official Lotteries, the Lott operates and markets Australia's leading lottery games customers know and love creating everyday winners, winning every day.

In the 12 months to 30 June 2019, more than 108 million winners took home more than $3.28 billion in prize money from their favourite games at the Lott, including Saturday Gold Lotto, Monday and Wednesday Gold Lotto, Powerball, Oz Lotto, Set for Life, Lucky Lotteries, Keno, Super 66, Lotto Strike and Instant Scratch-Its.